The Billboard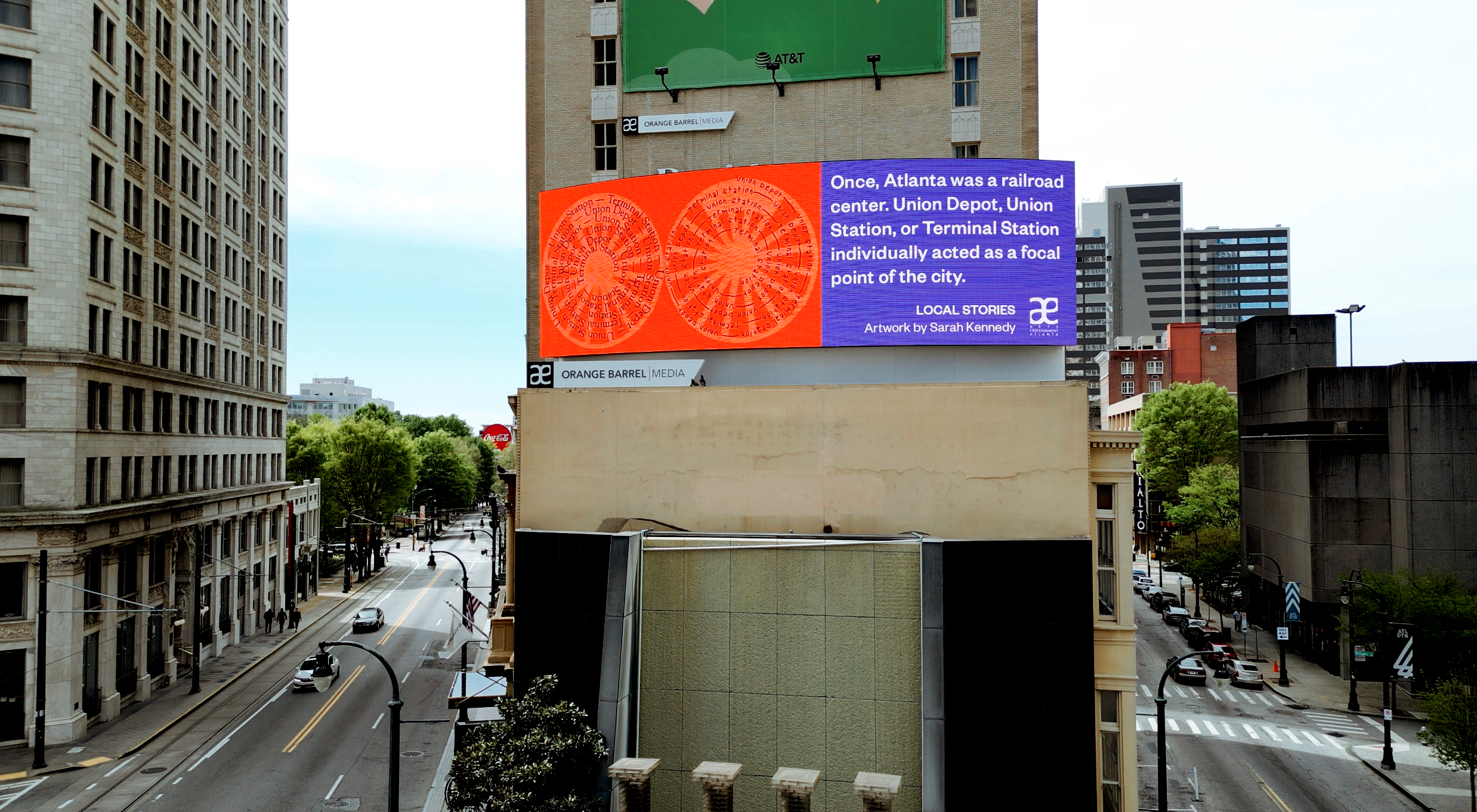 The Memory of Movement (and A Handful of Strong Lines) lives at the intersection of many longstanding interests of my practice: choreography, architecture, design, loss, legacy.

I found my way into this work through referencing dancer Yvonne Rainer's movement notes, distortion of found historical photography, and an uncovering of the 1895 rebrand for The Central of Georgia Railway. Their new slogan, "A Hand Full of Strong Freight Lines," along with the corresponding cartoon hand illustration felt warm, contemporary, slightly silly, and directly referential to the people being connected by these train lines. The depots were often the first and last places people saw of Atlanta, a stage for connection and awe. Despite the cost of progress and the demolition of all three major depots, the infrastructure of community and place remains. Not everything we lose is totally lost.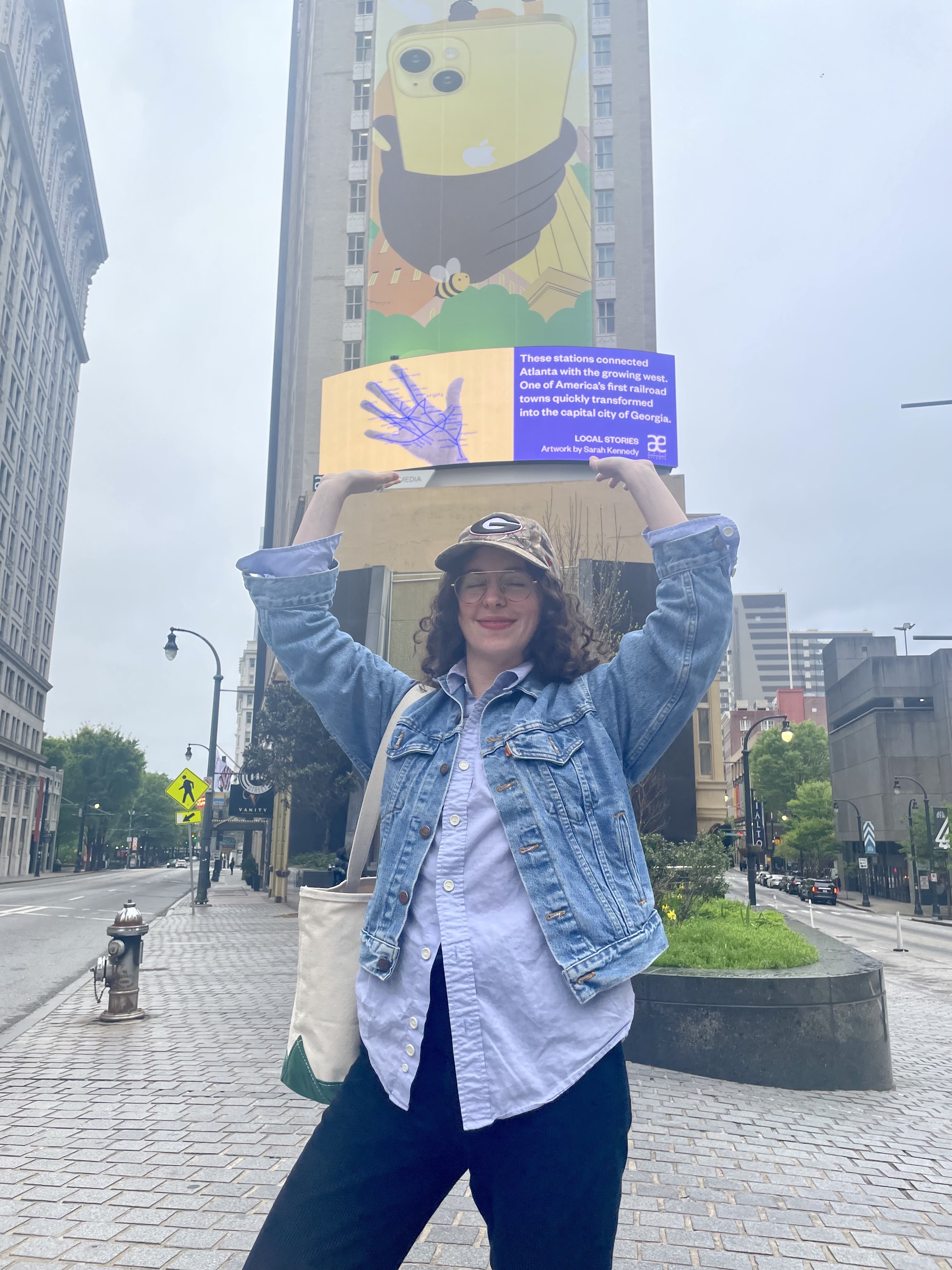 Once, Atlanta was a railroad center. Union Depot, Union Station, or Terminal Station individually acted as a focal point of the city.
These stations connected Atlanta with the growing west. One of America's first railroad towns quickly transformed into the capital city of Georgia.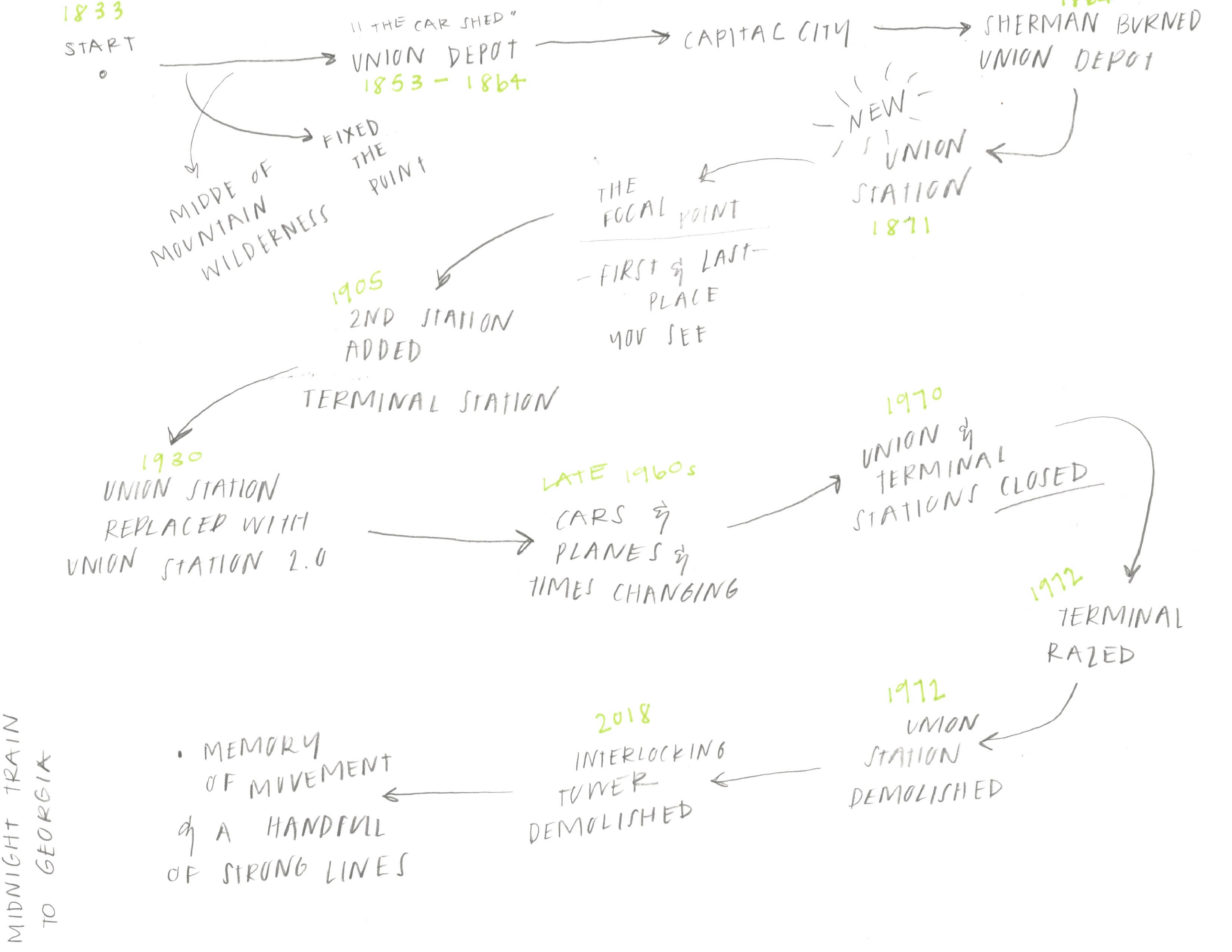 Nothing is left from these major stations, all since demolished. We are left with only the memories of movement within the city.
Union Station
1930 - 1970